Get on the List if You Want FREE Gifts!
11 March 2014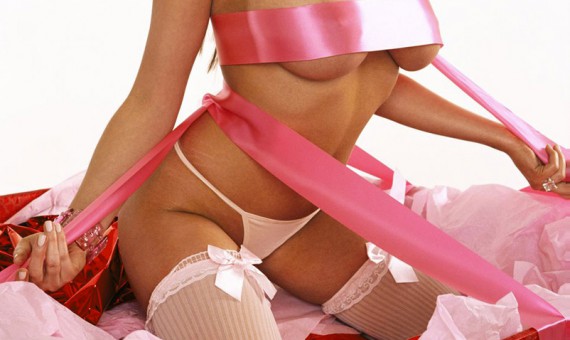 If you've subscribed to my BOX, the big news has been sexily planted right in your inbox, but if you're late to the party, well, I'll give you another chance to get in touch with the super sizzling erotica that will help YOU get in touch with YOURSELF.
Yes, there's a new girl on the block, a younger, gigglier version of myself, a hot little erotic mind in a girl-next-door personality.  She's taking the world of erotic writing by storm… if you haven't heard.  The girl can write.  Seriously write sex itself.
I'm more than proud to introduce my little sister, Tina Tirrell… who, yes, I have been hiding from you.  Can you blame me??  Now, behave yourselves, treat her with respect, and she'll make you come in a whole new way.  What can I say?  I guess it runs in the family!
My own little sister is possibly, probably… no, she actually is the BEST erotica writer out there.  Even better… dare I say it?? …better than me.
I admit it!  I have had to make myself orgasm while reading every single one of my sister's books!!  I get to read them before any of you get to see them.  And I guarantee you'll come too… and more times than you can imagine… and harder than you would think possible from mere words on paper.  Because my little sister's writing is more than that…
Tina Tirrell is to erotic writing what Tara Tainton is to erotic video.  Now, aren't you glad we both got into the erotic biz??  Well, she's been watching me on camera, off and on, over the years, so I guess it was only natural that my little sister's writing take a bit of an erotic turn.  She's fascinated by your fetishes, has plenty of her own, loves how you are just the fan base to recognize true quality in erotic stimulation, and she's determined to win your hearts.  Not like I'm going to have to convince you that she's really that awesome.  Her writing will do all the arousing you could possibly need!
So, hurry yourselves over to her Amazon page to view her whole catalog of deliciously intricate stories, with very direct detail, everything you love in my videos bundled up in little ebooks you can take with you everywhere!  Be sure to bookmark the page to watch out for new stuff; she's exploring more and more themes and ideas all the time.  She's a sexy little mastermind!
Watch out.. you're going to be hooked.  And as you are… as you pick up, download, read, and review my little sister's sexiest stories on the planet, I'm going to be very grateful.  Wink * Wink
You're the best fans in the world… the ones who know real quality when you see it… the ones who demand more from your porn… the ones that want to take your erotic stimulation yet farther and FEEL it deep inside so it's just as good as the real thing… but you can get it any time of day or night.  Now, you have the perfect addition to my erotic video… and no excuses for not getting off several times a day… for your own health.
Yes, READ MY SISTER TINA'S STORIES FOR YOUR OWN SEXUAL HEALTH!!  You'll thank me for it.
It's time to add your name to my special mailing list just for telling you all about the sexy goodies my little sister has in store for you.  Enter my box – you know you want to – and put a little checkmark next to "Tara's Little Sister's Erotic ebooks (Tina Tirrell)."  That way, you'll be the first to hear about the dirty little stories my little sister's dirty little mind is cooking up… when to grab them… what's coming up… how you can make a special request to see your own stories turn into hot erotic ebooks from your own mind… how to tempt her into writing more for your favorite themes… and you could be the only one to hear about very, very special offers in the future.
Don't think erotic writing can turn you on as much as sexy video?  You're wrong.  Check out my little sister Tina's books.
If you're lazy or fear developing a new addiction… start with one click and enjoy the hot book covers, telling titles, and seductive themes… and a photo of my little sister herself.
Two clicks gets you to her own personal blog or Twitter account or rewarded with reading a super hot book description that you will not want to take your eyes off of.
Three clicks will get you inside the book for a free preview using Amazon's Look Inside feature… you can start reading the good stuff, not just from the beginning, and see what's in store for you.
Four clicks gets the books of your choice instantly downloaded to your Kindle app (get it free here!)… on your computer, on your phone, on your iPad, or on your Kindle… wherever you want, wherever in the world you are.  Within moments, you'll be compelled to touch yourself and the rest… well, it's between you and Tina's story.  But do feel free to tell either of us how your mind (and wad) has been blown by erotic writing like never before.
Then, share your review of your experience right there on Amazon where you spotted the book(s) of your choice.  You're going to make one young girl smile so big, she'll soon be writing up a storm for you, and this older woman will have to figure out ways to continue to treat the best fans in the world… the fans who also become my little sister's fans… the fans that deserve all kinds of juicy, sexy thank-you gifts.
Now, click away!  Ready – set – get off!
The hottest books you will ever read are waiting for you.  Load up, and my sister will make sure you never run out.   And don't forget to sign up to news about Tina's stories on my special mailing list for all the erotic goodies in store for you!
Want to be the first to hear of new posts like this one?
SIGN UP now to get the special treatment with pics and updates delivered right to your inbox.