Voyeur's View: Private Masturbation
26 July 2008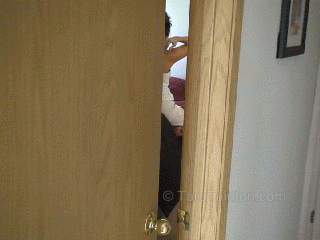 There's nothing as delicious as a sexual voyeur's sneaked view… stealing a private moment that another believes they have all to themselves. And this moment, you can share a private masturbation session with me. Just have a look, quietly stand just outside my bedroom door, gently push the door open ever so slightly, all while I have no idea you're looking in on me.
I'm just enjoying a moment all to myself… finishing up getting dressed, brushing my long hair, then having the notion to pick a toy from my bedside cabinet for some self-pleasure. Have a look….
Want to be the first to hear of new posts like this one?
SIGN UP now to get the special treatment with pics and updates delivered right to your inbox.