A Summer to Remember: Your Repeat Seduction by an Irresistible Older Woman Part 6
19 August 2014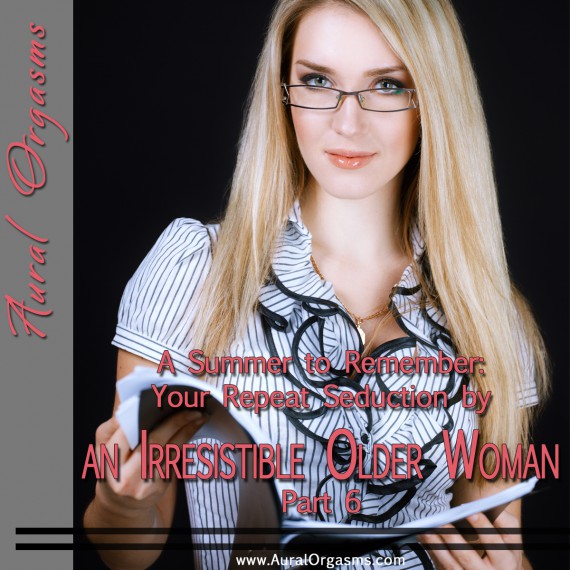 You're still dreaming of me, wanting me, fantasizing about me in every way imaginable. But today, you're called off to a business lecture, a necessary nuisance in preparation for beginning your college career. You look forward to sleeping off the discussion in the back of class… until you here MY voice.
Yes, I'm the one walking into the front of the room dressed like a super sexy professor… and I've just called you up to the head of the class. You're going to be my assistant today. What you're not prepared for is the hard on I'm going to give you while you try with all your might to remain professional, hold back your erection, and write on the board at my request while I tease you with unbelievable upskirt views… and then dismiss the entire room for a little "private session" with you.
But that's not all that's in store… your driving lesson afterward is going to show off one of my finest skills yet for you to experience… and test just how well you're capable of driving "under duress."
Want to be the first to hear of new posts like this one?
SIGN UP now to get the special treatment with pics and updates delivered right to your inbox.