A Summer to Remember: Your Repeat Seduction by an Irresistible Older Woman Part 3
29 July 2014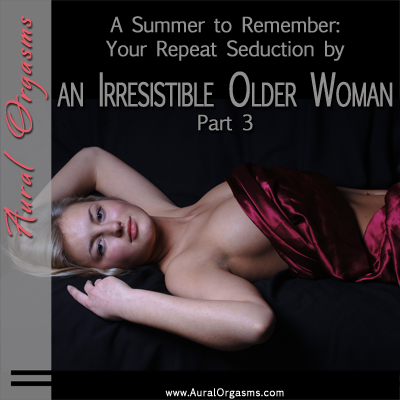 How do you react when the hot older woman you've just lost your virginity to shows up at your own home?? Your mom's left, it's just the two of you, and now, you're leading me up to your bedroom…. where I take charge. I've treated you enough; now, it's time for you to treat me. Dive in with your tongue… and I'll show you how a passionate "69" is done. Yes, you're completely MINE now…
** Perfectly paired with the optional experiences "A Summer to Remember: Your Repeat Seduction by an Irresistible Older Woman Part 1" and Part 2.
Want to be the first to hear of new posts like this one?
SIGN UP now to get the special treatment with pics and updates delivered right to your inbox.