What Does the Sound of My Tapping Fingernails Do to You
3 November 2010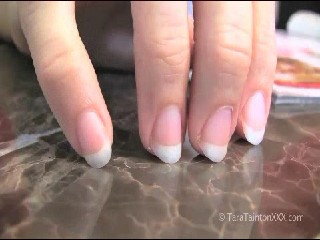 Tip, tap, tapping away…. No, it's not the sound of my keyboard as I type away at the keys; my neat little fingernails are drumming away on my desk… and my marble table top… and more.
I'm subconsciously tapping my fingernails in all sorts of rhythms as I think, think, think through my workday. Over and over, and repeatedly, as you gaze away at the hypnotic movement of my fingers, the sound of my fingernails on every surface with a different sound, and the sight of my slender hands and wrists moving rhythmically.
Want to be the first to hear of new posts like this one?
SIGN UP now to get the special treatment with pics and updates delivered right to your inbox.