There's Nothing Like the Feel of a Soft, Oversized Sweatshirt
3 May 2012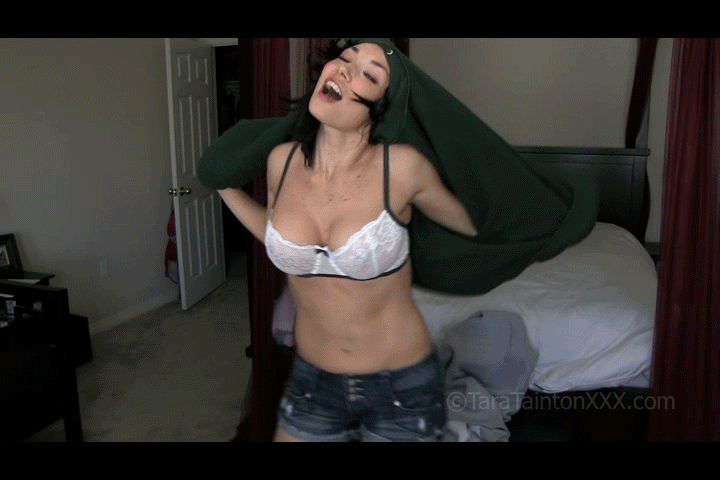 Really? You think I look cute in a big, oversized sweatshirt? It's perfect for today… keeps me warm and cozy… see the big smile on my face? Hee hee I just can't decide which of my favorite sweatshirts to wear.
I keep pulling them off and on again, struggling with them over my head, getting stuck and unstuck, and giggling all the way. It might even be more fun to try them on and take them off again then it is to wear them! What do you think? Which huge sweatshirt do you prefer on me? Or are you only checking out my breasts and bra while my head's engulfed and my arms are bound by this giant shirt?
Want to be the first to hear of new posts like this one?
SIGN UP now to get the special treatment with pics and updates delivered right to your inbox.