Sexy Wet Shower
12 July 2008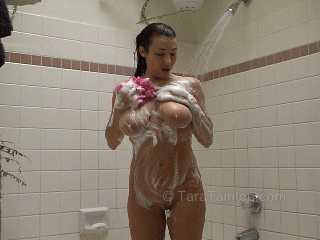 Won't you step into the shower with me? Come… I'm inviting you to watch… your own private viewing of my nude body. Don't you just love watching a woman in the shower? All that steamy water streaming over my smooth skin and bouncing off my curves?
My toned legs look so silky when wet, my ass looks superb when it's pointed provocatively right at you, and my natural 34 DD breasts feel so good as I lather them with soap with my own hands. I'll wash up and rinse off with your watching eyes in mind and grant you the most erotic view. Come on in. The water's fine…
Want to be the first to hear of new posts like this one?
SIGN UP now to get the special treatment with pics and updates delivered right to your inbox.