Nude Slave Girl with Filthy Feet Forced to Scrub Floors on Her Knees
28 August 2009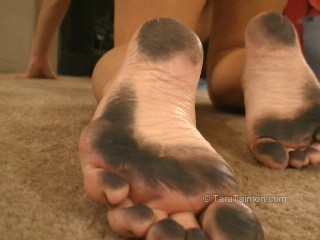 OH! This is so humiliating! "Oh, no, Mistress. I wasn't complaining! I'm doing just what you asked. Would you like me to fetch the warm water for you? Yes, Ma'me. Of course."
Ugh… this is such horrible work. I must do all the floor scrubbing on my hands and knees and all completely nude! My knees are rubbed raw and my bare feet are terribly filthy. I don't get food or water. Only chores. I'm scrubbing and scrubbing and scrubbing away like a slave… anything my Mistress commands of me.
Want to be the first to hear of new posts like this one?
SIGN UP now to get the special treatment with pics and updates delivered right to your inbox.